Official Big B Radio Android App Now Available from Google Play Store!
Official Big B Radio Mobile App is now available on Android via Google Play Store.
Click the link below and follow the instructions in the store.
Listen to your favorite Big B Radio's Kpop, Jpop, or Cpop Channels anytime.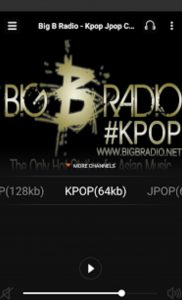 Works on Android 4.0 and up mobile phones and tablets
iOS/iPad app coming soon
Happy listening ♬♪♪♪
---